Enisey guard Xavier Rathan-Mayes has been insane at the start of the season and has already been named the MVP of October. Right now, Rathan-Mayes (28.0 points per game) leads not only the VTB League, but all major European leagues.
The secret of Xavier's success, his dream of playing in the Olympics, his move to Russia, rituals and preparation for games, his friendship with Casper Ware, role models and the League's scoring record – the Canadian player, who was previously unknown to the general public, spoke about himself in detail.
On his success
I've been working hard on myself for a very long time. You know, it takes a great team and coach for a player like me to develop. Since I've come here, coach has created all the conditions for me to come to success. He's given me the freedom to be myself. So everything you see now is the result of the freedom that the coach gave me. He and I have a mutual understanding in this matter: I help the team win if I have the opportunity to be myself on the court.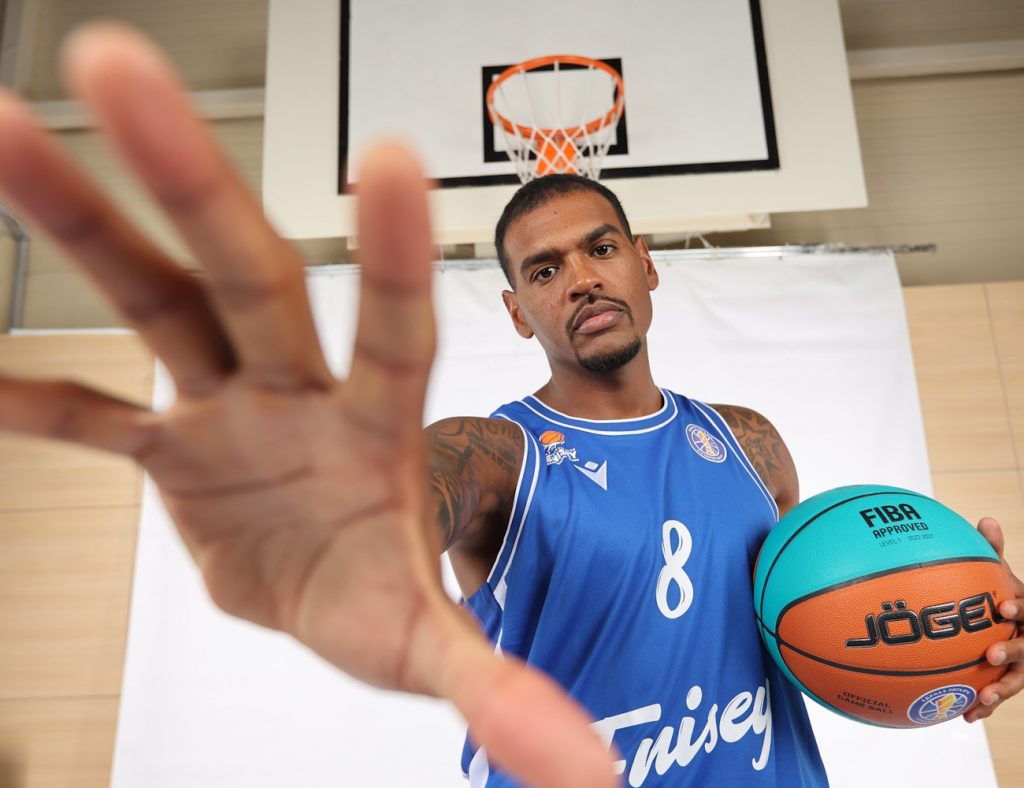 Like I said, I've worked very hard: hour after hour, many days in a row. The contested shots I'm scoring now are the result of training, I've worked on them day in and day out. It's easy for me to score now. If you ask coaches and teammates about my routine, they will confirm that I practice all of these things daily so that I can made these shots later in games against tough opponents. I think most people who see these difficult shots think it's something unbelievable, but for me it's the normal. And there's a lot of sweat, blood and tears behind the scenes. I'm finally in a situation where my coach is telling me to go out and be myself. And it's being able to be myself that helps us win. I'm very grateful to him for that.
About Canadian basketball and the dream of playing for the national team at the Olympics
Many people think that in Canada they only play hockey. But basketball has been developing there for a long time. Look, Canadian players are the second largest in the NBA after Americans. We're on the rise right now.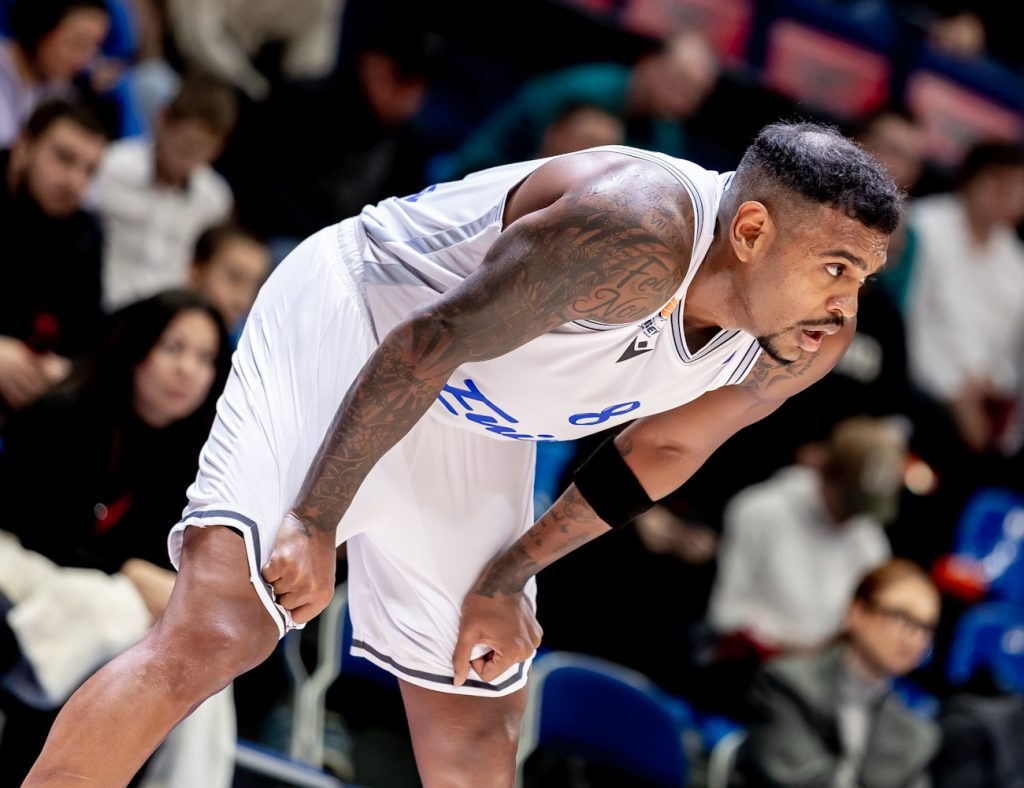 I think the Canadian national team is taking the right steps. We have a lot of room to grow, we have a lot to work on. I don't think Canada roster is formed in a very sensible way, it's not without politics. And I think that if we want to take the highest places, we have to change this system. With all due respect to Serbia, Germany and other elite basketball countries, the USA and Canada should be at the top. Our place is at the top. We have the talent to do it: look at Shai Gilgeous-Alexander, he's already one of the best players on the planet. Andrew Wiggins didn't play for the national team, he's also one of the best Canadian players in history, if not even the best given his achievements. Of course, we also had Steve Nash. That's my point, we really have talent that we should be at the top with. Hopefully, the national team will make the necessary changes and we'll get the spot we deserve – second to first in the World.
I played for the national team for most of my career and achieved a lot. We had great games and wins. I remember the road game against Argentina, I don't remember the tournament, but they had Facundo Campazzo and Luis Scola in the team. I am sure I am worthy to be part of the team. There's a whole line-up now, Shai, Nickel Alexander-Walker, Cory Joseph, Jamal Murray. Do I think I'm on a level with those guys and can benefit the team – absolutely yes. There's just some communication points that I need to work on. Canada is my home, it always will be. People ask me if I'm American and I always say I'm Canadian. That's what I say. And I believe I'm worthy to represent the country internationally because I'm one of the most talented players from Canada. I would really like to play at the Olympics, it's my big dream.
About playing in Russia
Honestly, the life of a pro basketball player is just a dream. To be able to do what you love and to be able to travel around the World – there's nothing better. I've come a long way, I've had ups and downs, I've often wondered: "Is this really the life for me?". But thanks to my wife, my family – I've managed to hold on. It's funny, but when you asked me where I felt most comfortable, I immediately thought here in Russia. And it's not because I'm playing in the United League now. It's just that in Russia you see the best version of me – a guy who worked his whole life for this moment, who was ready to become a leader and bring results to a team like Enisey. Now I look at the standings and see that we are in fourth place and it seems to be an unusual situation for the team, I don't know when it happened last time. We are fighting with the best teams, we could have beaten Zenit in St. Petersburg. And I'm very happy about it, it's a situation in which I'm proud of. I have a great relationship with my teammates. I think Jeremiah Martin and I are one of the best guard duos in the VTB United League. I feel comfortable here, I'm happy where I am now.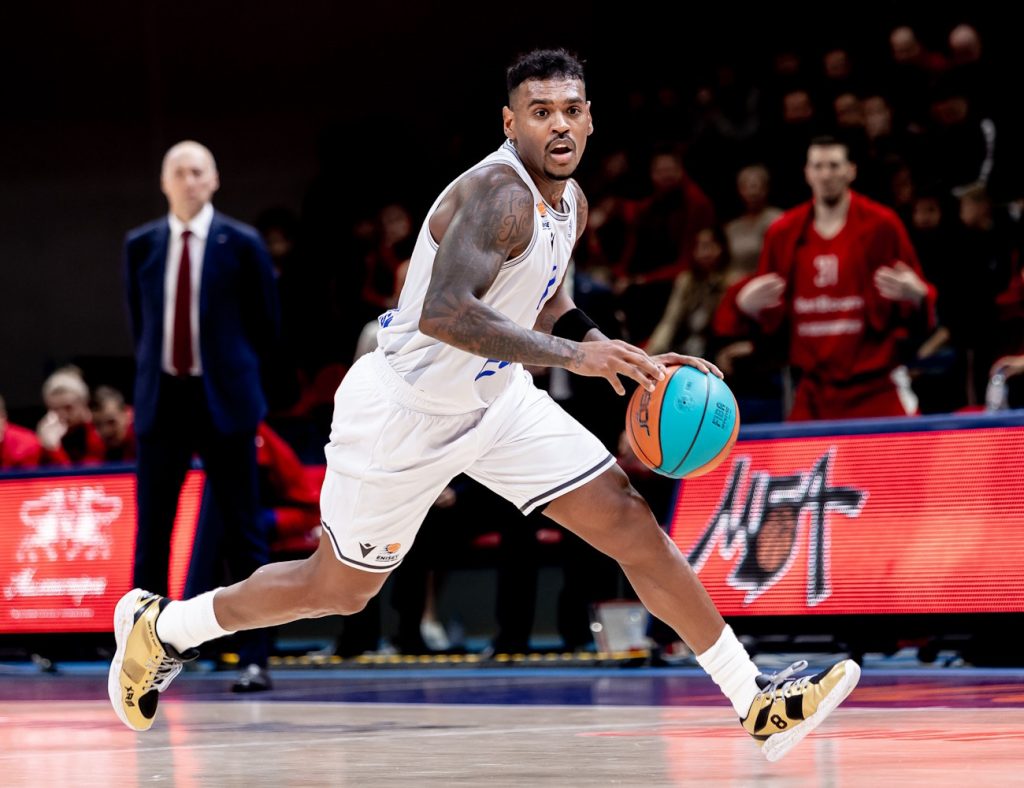 It wasn't scary at all to move to Russia. I spoke with friends, I knew it was safe here. How much did I know about Russia before I moved here? Not too much, actually. I'm friends with Vince Hunter, who plays for Zenit, and Casper Ware from CSKA. Mike James played here before that, and I followed him in CSKA. I knew that this is a high-level league, the League that is known all over the World. Was I scared? No. Was I excited for the opportunity to play in a tournament like this? Yes, absolutely. All my expectations have been met, right down to the media coverage and the fact that my family can go to the League website and watch every game I play. It's such an underrated moment that I'm very grateful for. It's especially nice for foreigners whose loved ones don't have to go on quests before watching a game. So I like everything, everything here is at a high level. As I said, I feel most comfortable here.
About pre-game rituals
I have a few rituals. Before games I meditate. But not before road games, because there we go to the game together with the team. A few hours before home games I sit in the stands, close my eyes and start visualising. I visualise exactly how the game is going to play out, how I'm going to score, where I'm going to do it from. So it's become easier in the game, because I've already seen all these shots and I've already scored.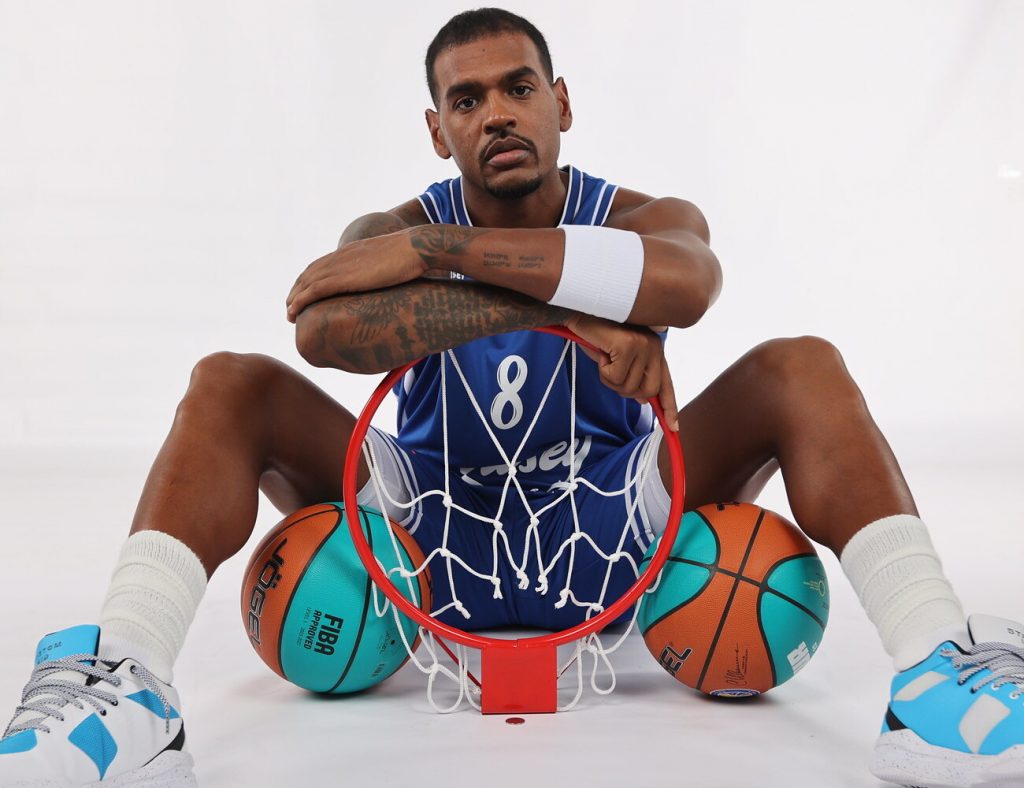 About other rituals, I always have the same shooting training routine. My routine doesn't change from day to day. I come to the gym an hour and a half before practice. Coach Sergey [Vasiliev] probably hates me, because every day I text him, "Well, shall we go early today?" and every day he works out with me in the gym, picking up and passing to me. And at that moment in time, it's just me and him in the arena, maybe some other staff. And I don't miss a single day. That kind of routine, that kind of preparation makes me who I am, keeps me grounded. Allows me to go out on the court and feel like I've done all this stuff a thousand times before. Thanks to working on myself, I'm at the peak of my abilities. And that's great.
I listen to music before games. On the way to the arena it's usually Roadwave, it's a bit relaxing because I don't want to get too worked up before the game. Then when I get on the court, I switch to Drake. I download his new album and listen to it on repeat. I sing along to it and get ready for the game.
About friendship with CSKA guard Casper Ware
Casper and I became friends a long time ago. He lives in Los Angeles, where I spend every summer. Casper is another player I look up to, we talk to him a lot. He played for Enisey, from where he moved to CSKA on higher salary. It was great to watch him, considering he also played in Australia, so our paths are similar in a lot of ways. It's always nice to have someone as a friend who knows about everything, who you can talk to and rely on. I was very happy that he came to support me at the game. Everyone took pictures with him, he attracted the attention of the fans. I am very grateful for our friendship. And seeing him develop as a player was very rewarding, I aim for the same.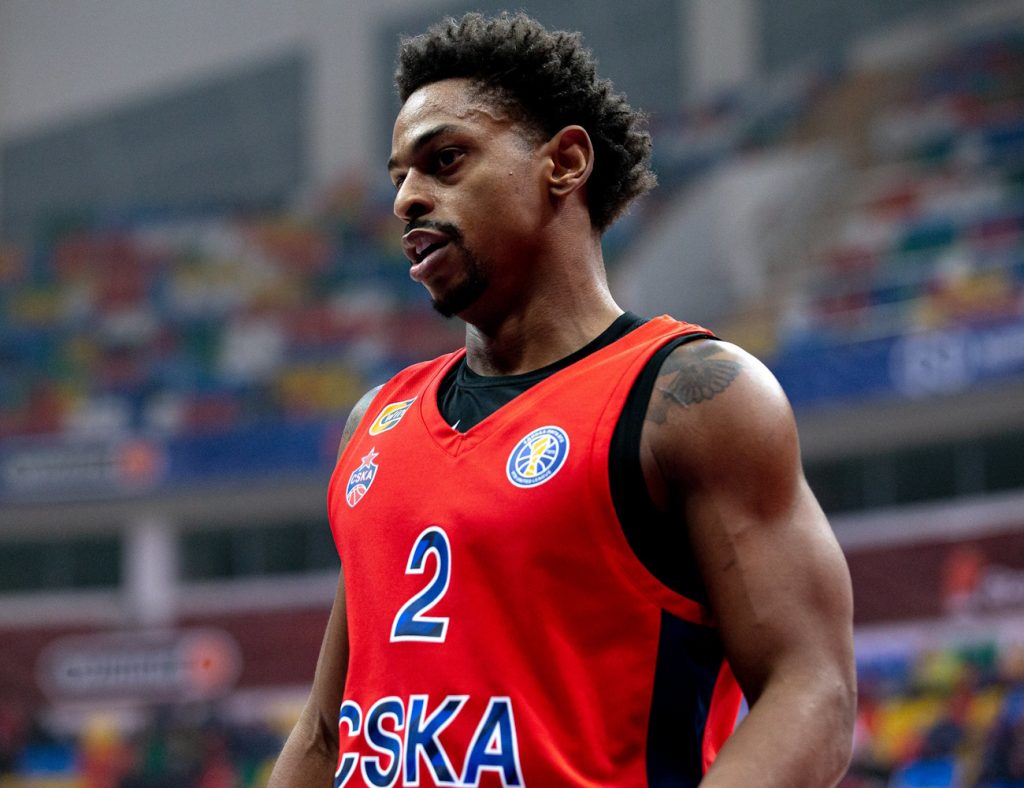 Can I repeat his path? I can't look that far into the future (laughs). And you'll have to discuss it with the coach [Jovica Arsic], I won't comment on that. But players need to grow throughout their career. Will I have such path? I don't know. But what I'll definitely continue to do is help my team win games. Playing in the NBA and Europe has taught me one thing – win, and then you don't have to worry about anything else. So that's my only goal: to win as many games as possible, and where that takes me, we'll see the day it happens. As I said before, I don't look into the future, but I know one thing for sure – I will always continue to grow. But I'm eternally grateful to Enisey, I want to keep winning with the team and my guys. Make history.
About role models
Who do I look up to? Mike James and Shabazz Napier. My playing style is similar to them. Especially Mike. We are both effective shooting guards who can play with confidence. He's the best player in Europe at the moment. We are not friends, but we know each other. I'll say it again – he's the best, and that's with 6.0 ft. I can score, assist like him. Mike's contract with Monaco is expiring and I think the biggest clubs on the continent will be after him. And I am equal to that and I want the same thing – to become one day the guard that every team wants to sign. I'm gradually moving towards my goal. Mike has been playing in the Euroleague for a long time, he played for CSKA, of course, I'm not comparing us in achievements or performance at a high level. I think he'll soon become the best scoring player in the Euroleague history. But if you compare us as players, I can also score, I'm taller and play elite defense. So I think I can potentially have the same impact on teams that Mike has. I've been working hard to be able to say that and expect that. Hopefully I continue to play well at a high level and one day it will become a reality.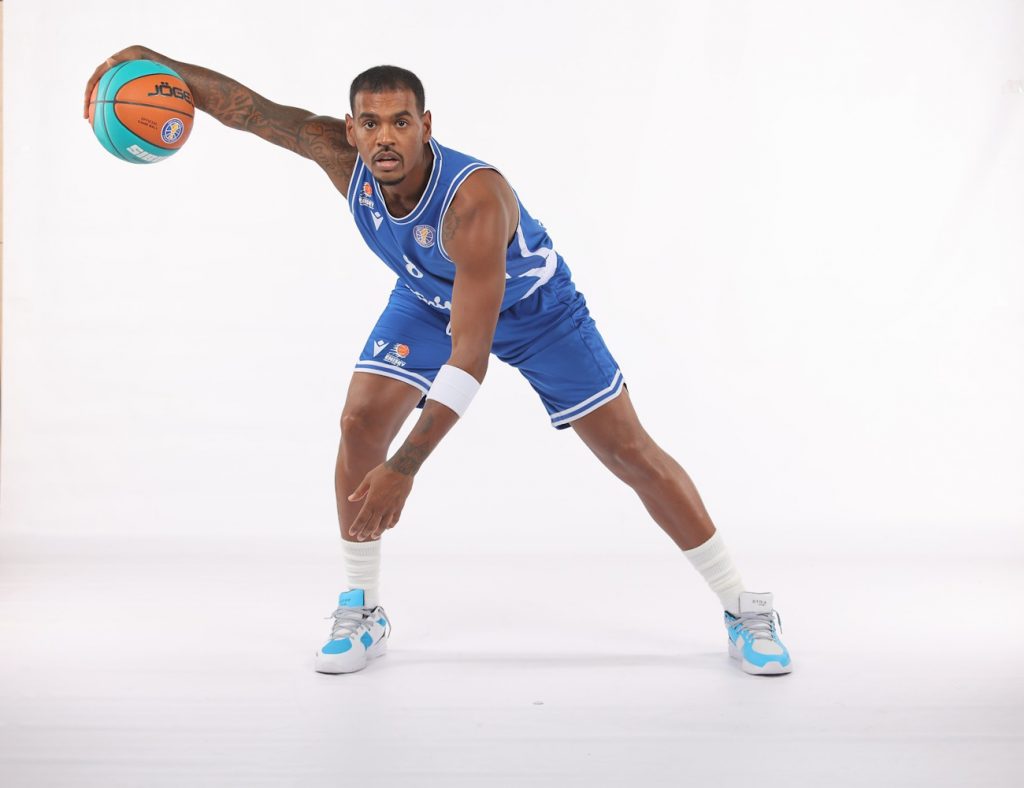 I was greatly influenced by my college coach. His words, "Respect is the universal currency." Every game I respect all the opposing players because I know how hard they work. It's their job, it's how they feed their families. Do I speak about everyone else except Mike James? No. I have a lot of respect for him. He came to Europe and built an incredible career, has a great life. And you can only respect and admire that. I'm 29 years old, I'm coming into my peak, and I want to try to repeat his path. So I have a lot of respect for Mike, he's blazed that way for all of us. Mike, Shabazz, other guys who didn't make it in the NBA, but they found themselves here. If I play against Mike tomorrow, I'm not going to say any of that to him, I'm going to try to destroy him, he's going to try to do the same thing. That's where the respect is expressed. We're both honed in on going all the way to the end. I have such a strong competitive spirit in me that sometimes it's to my disadvantage, I don't know how to switch it off. I think that's what makes me and him special. I like to follow these players, because I think along these lines: if Mike can do it in Europe, I can do it. Go to the Euroleague website, it's all about Mike, he's literally on every step of the way. A game with his participation – all the posts are about him and his shots. That's why we work so hard for every day. And I'm going to keep doing it. Those are the moments that make it worth training for.
About 42 points against PARMA and the League scoring record
Yes, I was a little upset about it. Because nobody told me about it. It's funny, in the third quarter I went in the paint, got fouled and fell on my tailbone. I hit it pretty hard. I asked the coach to sub me out, and I left a minute and something before the quarter end.  And at that moment I had, I think, 36 points. Then I came back 4 minutes before the end of the game. I ended up with 42. And after the game, I saw messages telling me that the League record was 49. The next day I came to practice and resented why no one had warned me. But the coach calmed me down, saying that we have a lot of games ahead and I will still have an opportunity to break this record. And I started laughing, because that's what coach is all about. It was a cool game. My wife flew all the way from Australia to watch it, so I had to put on a show for her.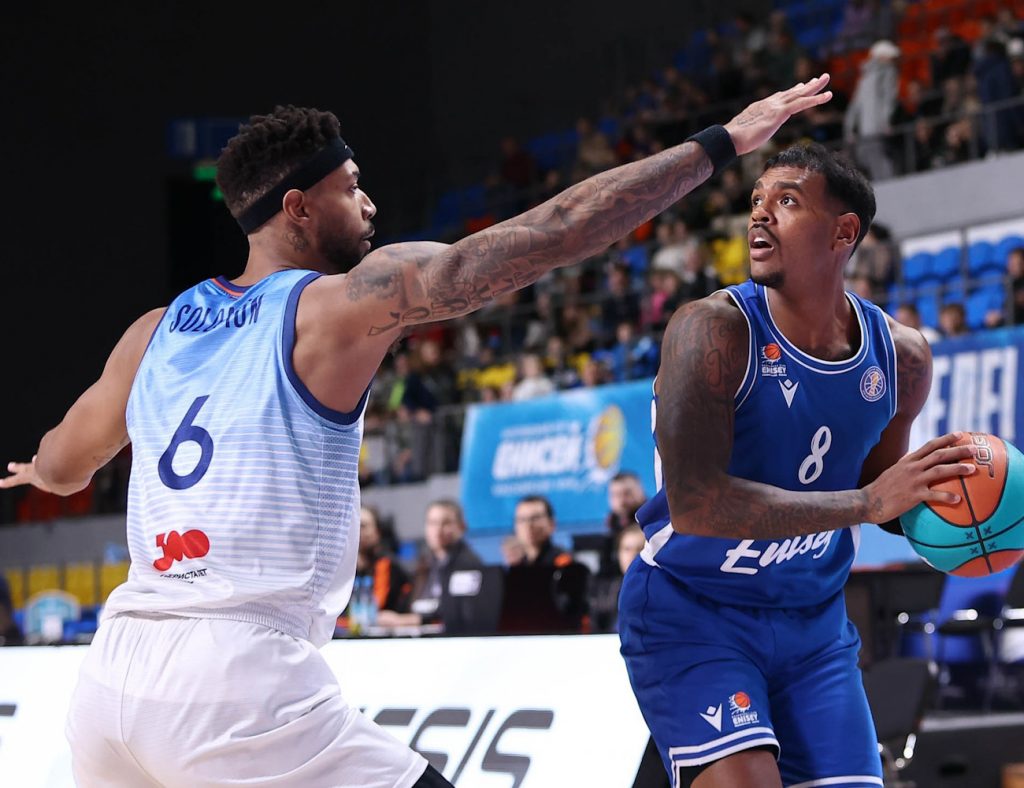 I don't aim to score 50 points per game. But I'm on a pace where I can definitely do that. It depends on the particular game and how it plays out. Obviously, I'm being defended tighter now, opponents often double team me, trying to shut me out of the game. It was like that against Zenit, they had a plan to stop me. They have a very strong coach, a real super mind. Funny story: during the game their center started coming at me, in the timeout I suggested how to get out of it – I'd be given a screen by our power forward and we'd get a chance to score an open three if they doubled up on me again. I looked towards their bench and realised that Xavi Pascual had anticipated this and made adjustments to the formation too. I always try to think of several combinations during a possession, how to act based on the opponent's defense, how to score and be effective. And I like to meet players and coaches who think the same way. So when Coach Pascual made those adjustments, I thought it was cool.