I've been playing basketball since I was 6. When I wasn't at practice, I was outside playing street ball. Then I'd come back and practice. I've been practicing twice a day since I was 6. And I have just as much fun now as I did back then. 
My first paycheck was $50. To be fair, I made some money as a kid recycling bottles. Everybody did that in the 90s. You'd buy some chocolate or a Sega cassette or a joystick. I loved computer games and still do.
I learned how to be independent in St. Petersburg. When I lived in Belgorod, I'd come home to dinner every night, a warm bed and all the rest. That changed. There was only so much time to eat. If I was late after practice, I didn't get to eat. I also had to wash my own sheets, towels all by myself. I don't think most kids would like that at age 14. 
My dad coached a Polish team where my sister played. At one point, both of my sisters played. The team finished in the top three in Poland and my dad was offered a new contract. But he came back to Russia because I was getting to the age when I needed to start playing basketball. I'm really grateful to him, and my mom and my entire family.
I started watching basketball while my mom was still playing. I don't remember it very well. I was really young. My sisters played and my dad was a coach. Of course, as soon as I started walking, I picked up a ball and started playing with it. I've never wanted to quit basketball. It's a huge part of my life. 
I loved the NBA as a kid. We didn't have internet. We'd get VHS tapes and watch a game 200 times. When I made it to the league, some of those guys had retired, but some were my teammates. 
Allen Iverson is a genius. Yeah, he never won a ring, but he could beat an entire team on his own. I think he was the most technically skilled player in NBA history. 
Cornrows? I won a bet with a friend. Don't ask what the bet was about. It's a secret. But I'm not doing anything with my hair again. I've been thinking about getting a tattoo, but I don't know what it would be or where I'd put it. 
I bought my first car when I was 18. It was a Honda CR-V. I still have it. Well, my dad has it.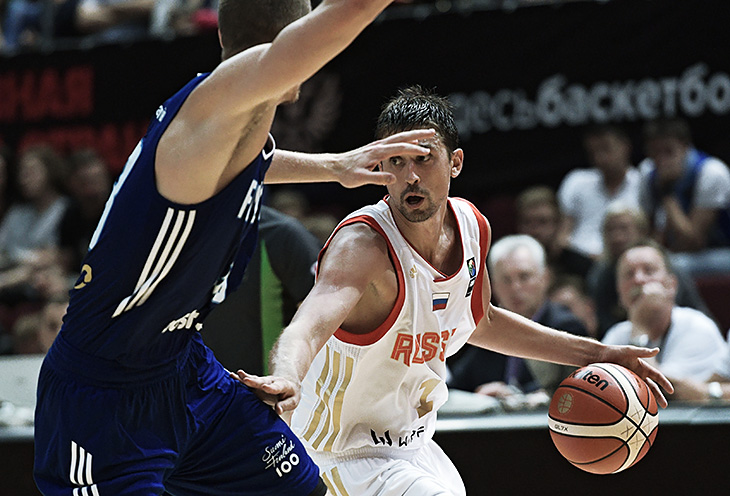 When I joined CSKA at 17, I was ecstatic. That's the only way to describe it. I was practicing with people I'd been watching from the stands. They were my idols. I was a little shy during the initial practices, but then I opened up. 
The most important thing to know is that it's a bad idea to party before a game. Sure, you can do it anyway, but then you better give 150% at practice so the coach doesn't suspect anything. You need to show you're working harder than anyone else. 
I've heard people say: "He got a EuroLeague title, even though he didn't play." What's the difference now? I won the EuroLeague with CSKA. We had a great team and awesome chemistry. We still stay in touch. We don't hang out very much, of course, because a lot of the guys have retired and live in other countries. But we still run into each other and have a lot to talk about. We had an incredible team.
I hardly ever get anxious. I don't care who's guarding me on the court. I'm never afraid, with very few exceptions. Nerves don't help in basketball. It's easier without them. I think about things a lot, but I don't worry. 
I have a friend who loves to say: "Either you eat meat, or you are meat." You need to be strong in this life.
Nobody is popular with everyone. There are people that hate you, even though you've never done anything to them or they don't even know you. There are people that love you. I have a lot of friends, a family, a wife. There's enough love to go around. So I don't worry when somebody says something nasty about me. 
I love re-watching the Olympic bronze medal game. Of course, I remember every moment of the game, but I still re-watch it. Sometimes a clip, sometimes the entire thing. Almost no one believed that Russia could beat Argentina. Nobody, except for us, our relatives and the fans. But we were all confident we would win a medal when we took the court. 
I'm not sure where our last name comes from. As far as I know, there aren't any Swedes in our blood. My dad said our family has Polish roots. My ancestors came from western Belarus. 
Going to the U.S. was one of my biggest dreams. Of course, it was about basketball, not just living there. I went there for the first time when I was seven during the Atlanta Olympics. I still have great memories of the rollercoasters and all that. 
In America, figuring out the little details is a lot harder than playing. Once you sign a contract in Russia, someone helps you find an apartment. The team might offer a car and a driver and they take care of all the little things. That doesn't happen in America. You have to do everything on your own. I even had to buy the furniture for the house. 
My closest friends in the NBA were Derrick Williams, Nikola Pekovic and Ricky Rubio. We still talk, but not as much, since everybody's busy and the season is starting, plus the time zone difference. I talk the most with Pekovic. We would hang out at each other's houses.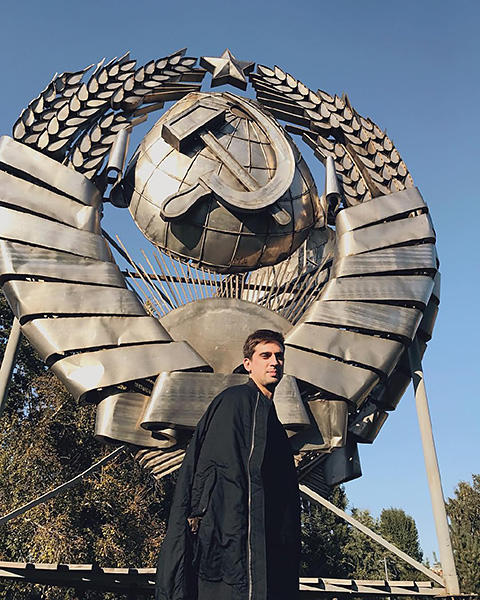 I came back to Russia for a lot of different reasons. The trades were a factor. Today you're in one city, tomorrow you get a call that you need to move somewhere new and join a new team. I didn't always like my situation. Gradually, I began looking at options to return to Europe. Russia was my first choice. I had offers from Spanish and Turkish EuroLeague teams. But I wanted to play at home. The option to join Khimki checked all the boxes. 
After EuroBasket 2013, I didn't want to talk to journalists. One of the sports papers published an article that blamed me for all of the national team's failures. It was incredibly rude and offensive. Things are fine now with the media. 
I love an up-tempo style. Almost all the best teams play fast now. Not that many teams use a halfcourt offense. I can play both styles, but I want to run.
I'd love to make every shot. But if I miss 2-3 times in a row, it doesn't mean anything.
In order to really make it as a player, I need to win the Olympics, EuroLeague one more time, the Russian league, join the NBA and win an NBA title. Then you could say I did it all. 
I want every game to sell out. But there's progress. You get a lot of fans in the smaller cities when the big clubs play. We've always had awesome fans in Khimki. There are hardly ever empty seats.
I'm obsessed with animals. I couldn't have them when I was a kid, so I love it now. If I'm in a bad mood when I come home, and they come running to me, the stress disappears immediately. 
Once we put on a 70s-style party for my friends on my birthday. I invited the entire team and my friends. Where did I get the idea? I was talking with my wife and we wanted to do something unusual. We decided to go retro.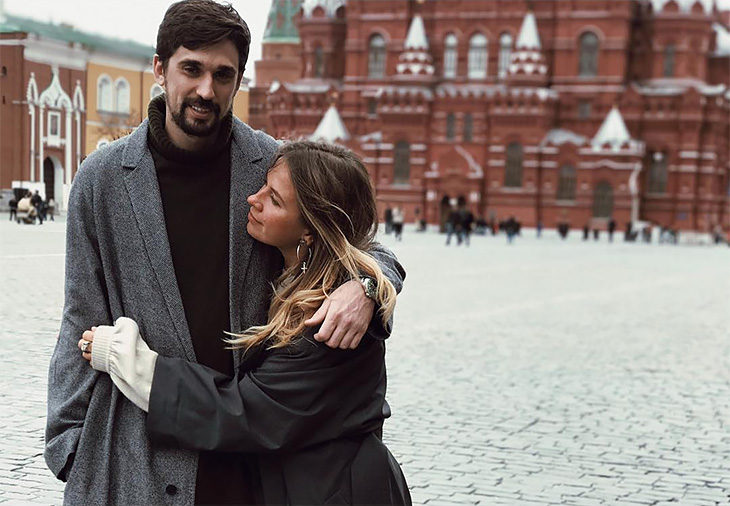 My wife and I have known each other and lived together for a long time, ever since I joined CSKA at age 17. She accepts any decision I make. Of course, we talk about everything, but career decisions are up to me. 
It's hard to find good basketball apparel in Russia. My wife Nastya and I want to fix that. We've picked out some good stuff. I'm involved in the process. I test everything and share my opinion. More than anything, we want people to like what we make. Then we'll turn a profit. I'm doing it because I enjoy it. Nastya created the designs. She's a great illustrator and self-taught, too. She didn't even go to art school. This isn't a little pet project. We want to do more than t-shirts, maybe warm-ups, for example.
I honestly eat a lot. As a kid I ate a lot and I still do. That's the way my body functions.
This piece featured quotes from interviews with Championat.com, Matchtv.ru, Sports.ru, as well as Rossiskaya Gazeta, Sovetsky Sport, Kommersant, Moskovsky Komsomolets and Sport-Express.