4 regular season games to be played this weekend
January 9, Saturday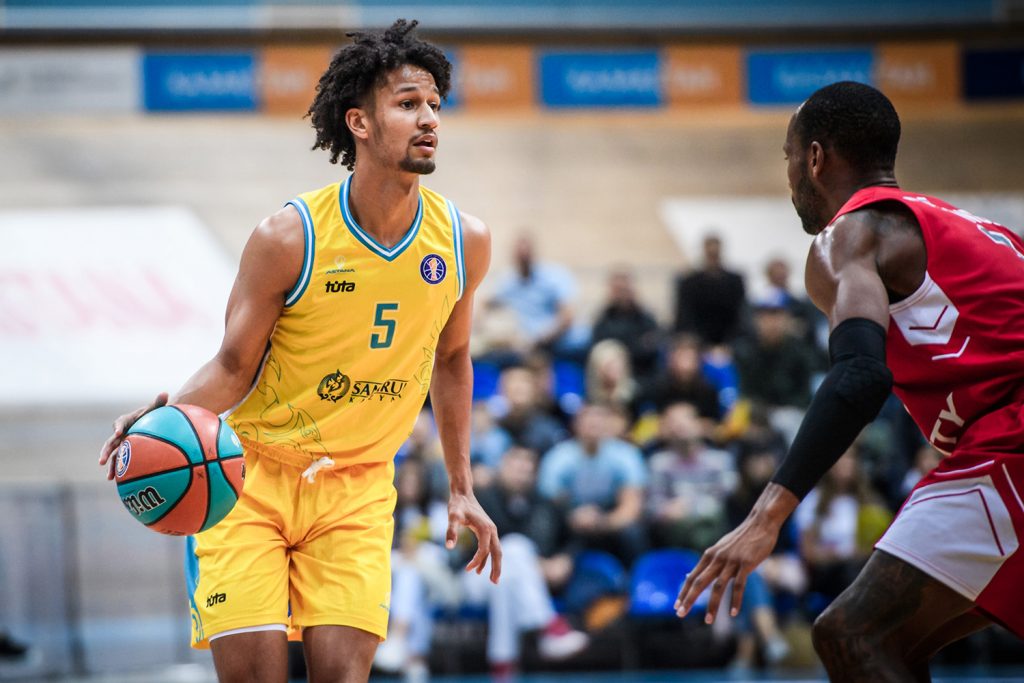 Time: 14:00 (11:00 MSK)
Venue: Saryarka Cycling track, Nur-Sultan, Kazakhstan
Broadcast: Match! Strana
Fonbet line: Astana — 4,15, Lokomotiv-Kuban — 1,23
Astana. After three PARMA's straight losses, Astana are one win away from Perm. But in order to chase the rivals, they have to beat a top 4 opponent. It's curious, but currently hosts are the victorious in this faceoff. Last game, October 2019, they downed Loko in a clutch. It was when Luca Banchi managed Kuban and Jeremiah Hill set season high for asssits (15). Emil Rajkovikj's side haven't yet faced Pashutin's Loko.
Lokomotiv-Kuban started a year with a loss from Khimki. Of course, they didn't have Kuzminskas and Cummings, but the defense allowed dissatisfactory 100 points. Obviously, Kuban's coaching staff will try to tackle the errors even though Astana's offense is not as dangerous as Khimki's. Plus, Loko strengthened the roster by signing Nigel Williams-Goss who has NBA and Euroleague experience.
Tsmoki-Minsk – Nizhny Novgorod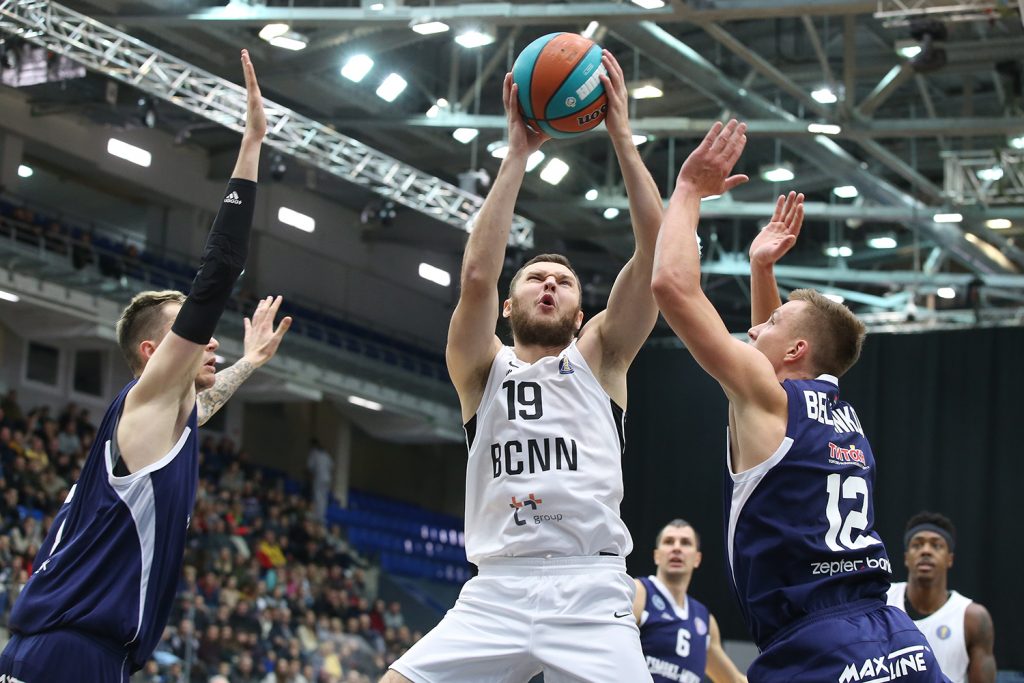 Time: 13:00 (13:00 MSK)
Venue: Minsk-Arena, Minsk, Belarus
Broadcast: Match! Strana
Fonbet line: Tsmoki-Minsk — 3,25, Nizhny Novgorod — 1,34
Tsmoki-Minsk are suffering the unfavourable schedule. 3 big games in the last 5 (Loko, CSKA and UNICS), and now they face another team from top 3. Nevertheless, the last game against Loko was a huge performance by the Dragons. It was only the last seconds when the frontrunners managed to seal the win thanks to missed shot by Kris Clyburn. It was the last game of Artsiom Parakhouski in Tsmoki's jersery, as he signed with Andorra. Power forward Derek Cooke was inked as a substitute player. Soon he will join the team.
Nizhny Novgorod can be considered frontrunners of this game even though they play awa. Tsmoki haven't beaten Nizhny since 2017, and today the teams are at different poles of the standings. Moreover, Nizhny will be motivated to get back on winning streak and make amends for two consecutive losses – 2021 started with a big defeat from CSKA (-20) and a Champions League OT failure against Zaragoza.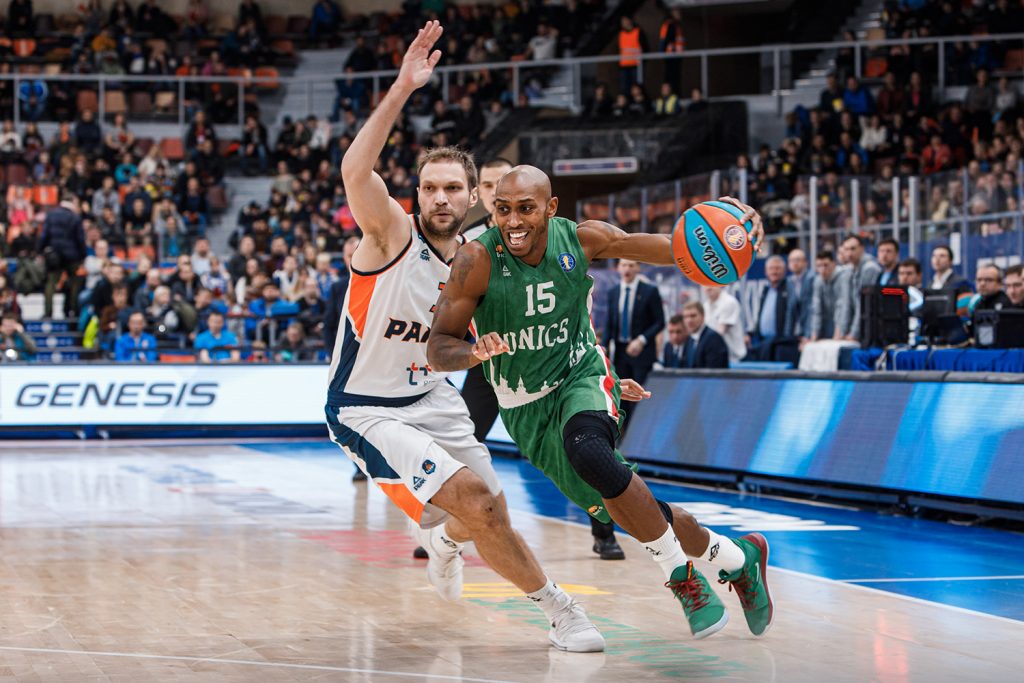 Time: 17:30 (15:30 MSK)
Venue: USH Molot, Perm, Russia
Broadcast: League site
Fonbet line: PARMA — 2,60, UNICS — 1,50
PARMA are going in reverse. After three losses in a row they dropped out of top 8, and Astana are already chasing for PARMA's 10th place. It is true though, that Perm's chances are still there. While they've played only 10 games, Zielona Gora (ranked 8th) have 13, so even 2-3 wins will reshape the bottom of the table. However, PARMA's schedule is not easy: UNICS, Loko and Khimki in the closest games. Last time PARMA met Kazan was marked by a shootout of Adas Juskevicius and Jamar Smith. Even though, the Lithuanian won the shootout (34 pts vs 31 of Smith), UNICS won the game.
UNICS's stocks are growing after two recent wins. The team are ranked 5th, one win away from Lokomotiv-Kuban with an additional game to play. It's curious that Dimitris Priftis' side has been a new hero for each game recently. Isaiah Canaan rocked against Tsmoki and CSKA (33 and 36 points), Jordan Theodore stepped up against Avtodor (28 points) while Jamar Smith was the MVP vs Zielona Gora (22 points).
January 10, Sunday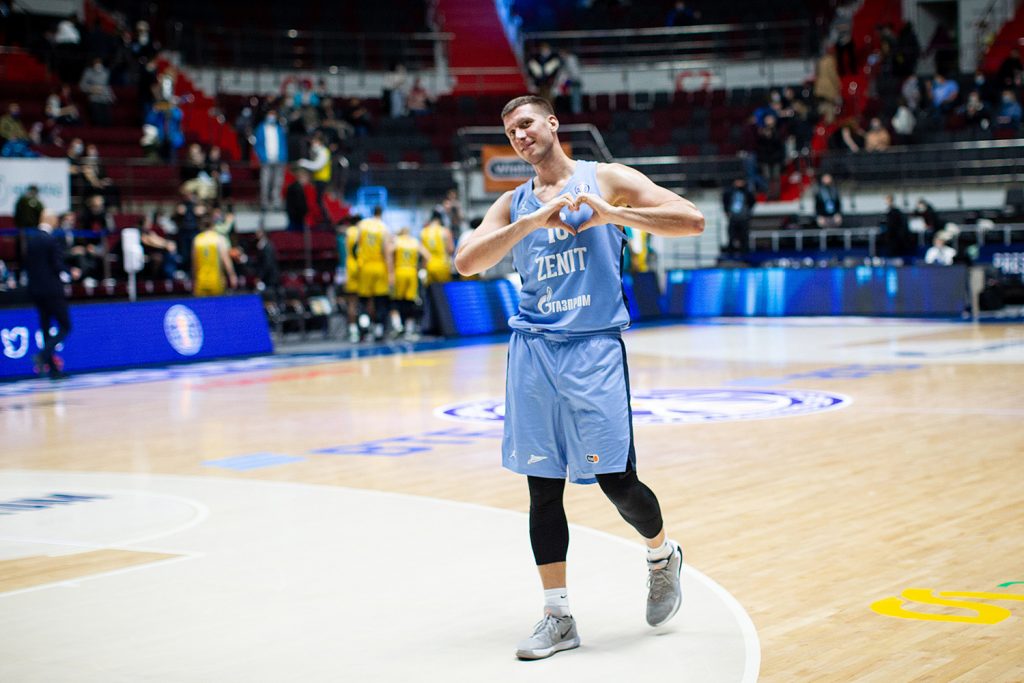 Time: 17:00 (17:00 MSK)
Venue: Sibur Arena, Saint Petersburg, Russia
Broadcast: Match! Strana
Zenit started 2021 with two straight wins: Enisey in VTB League and Panathinaikos in Euroleague. Arturas Gudaitis showed a great performance against the Greek team (25 points). The game vs Avtodor must be a highlight: two teams with 3-pointer percentage above 40 (Zenit 2nd in the League with 40.7 while Avtodor are the 3rd with 40.6). Zenit looks like a frontrunner of this game: Avtodor slowed down a bit and Zenit haven't lost at home this season (while Saratov fail on the road with 1 of 3 won).
Avtodor's 6-game winning streak was broken by Zielona Gora which was followed by probably the worst game of Gordie Herbert's side this season (Avtodor beaten by UNICS). That's when they set their worst points scored result (65). The defense was also poor with more than 90 points allowed both times. Zenit seems like the least comfortable opponent for Saratov as Petersburg won 13 of 17 games, and Avtodor's last win was in 2018. By the way, one of the team leaders, Drew Gordon got famous in Zenit where he made his debut in VTB League.