Astana forward Mark Tikhonenko is spending his debut season in adult basketball, but is already one of the most discussed basketball players of the VTB United League. In an interview to our website, Mark talked about his father's advice, the first month in a new team and performances in Spain and the NCAA.
– Mark, the first month in Astana is already over. How would you rate the start of the season?
– I think we started the season well. Two wins in three VTB League games at the start of the season is a very good result for us. We could have won the game in Nizhny Novgorod, but we had a lot of mistakes, I personally had a lot of mistakes. But we continue to work and develop, there is still room to grow.
– The win over a Euroleague team with a 14 points difference, 32 minutes on the floor, 9 points, 6 rebounds – do you understand that this is the brightest debut of a Russian basketball player in the VTB League?
– I don't think so, right after the game with Zenit, I was first of all happy with the result of the team, not personal achievement. Moreover, I could have played better – right after going on the floor I made a couple of mistakes in defense. The realization that I played really well and helped the team win came only the next morning when I woke up.
– The video of your game against Zenit has become one of the most viewed at the start of the season. How many messages of congrats did you receive after the game?
– Very much! And it was very unusual for me, because I don't actively conduct social networks, show my life. Therefore, it was a shock for me, people from Russia and Kazakhstan wrote to me, whom I saw only once in my life, or did not see at all. Friends and former coaches wrote. It was very nice.
– There is not much information about you in Russian sources. In 2014, you started playing for Unicaja Malaga, at that time you were already 16 years old. What happened before that? When and where did you start playing basketball?
– I started playing basketball at the age of 6, studied at the sports school Trinta in Moscow, my first coach was Igor Galaev. And there I was until I left for Spain. That is, I learned the basics of basketball in Trinta.
– Spain is a different country, a different climate, a different language. How quickly did you manage to adapt?
– In fact, much faster than expected. As it turned out, Spanish is not so difficult, I managed to learn it very quickly. The people there are friendly and quickly accepted me. Thanks to constant communication, just six months after moving, I could already communicate freely in Spanish with friends.
– After Spain, you spent 3 seasons in the NCAA. How can you describe this experience?
– This is an unforgettable experience! Although my career in the NCAA was not as bright as I would have liked, everything they taught me there now helps me in professional basketball. I definitely don't regret anything.
– You have changed 3 universities in 3 years, in each of them you did not get a lot of playing time. Why did this happen?
– All because of basketball reasons. I changed my first university because I had an injury, I was out until the end of the season, and the team took a player to my position, there was no point in me staying. Then I joined a lower-level team, even though it was also from the NCAA First division. And after that, I returned to the mid-level team of the first division, where I finished my student career in America.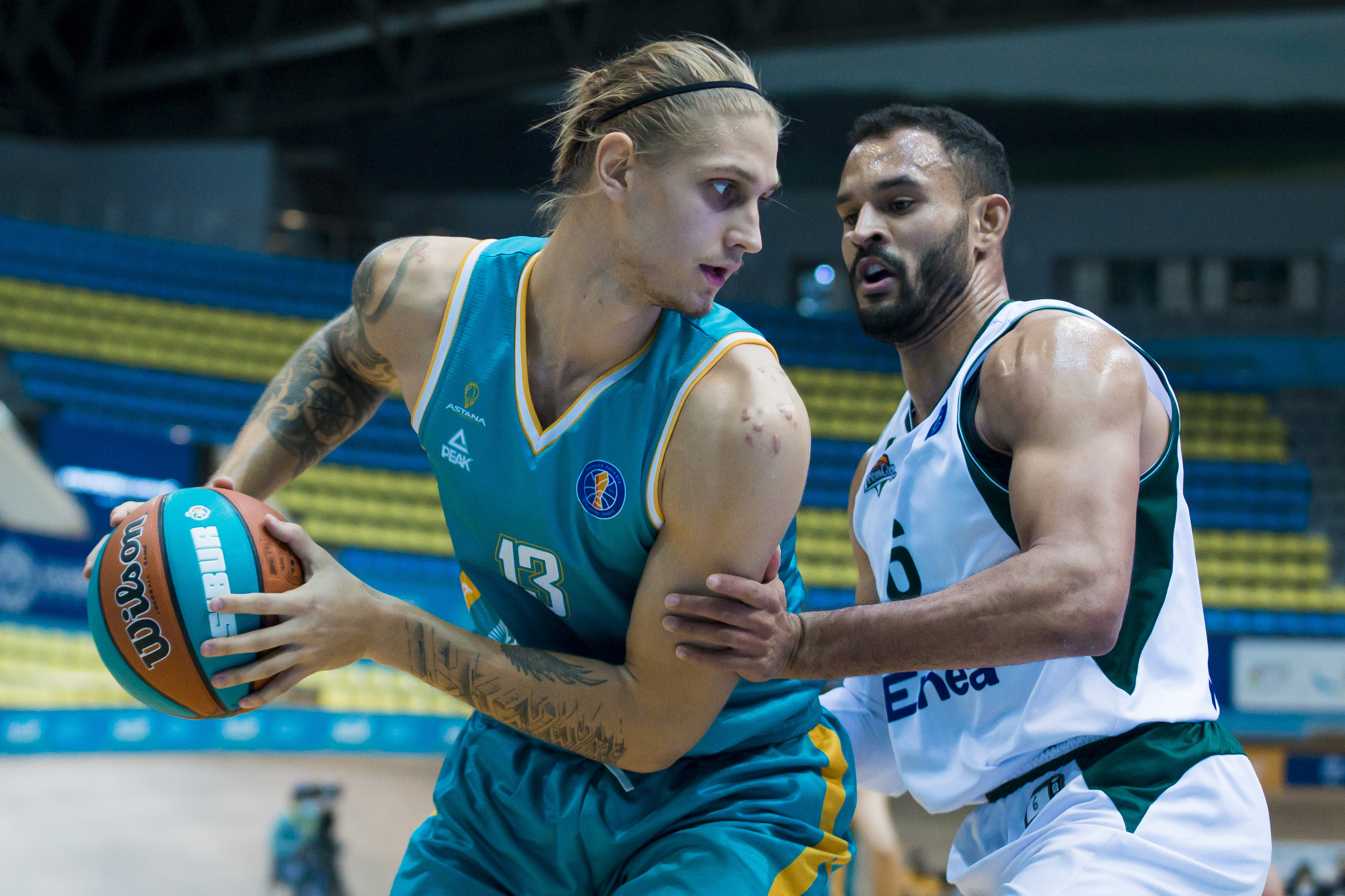 – Did you have any career options besides Astana this summer?
– Yes, in the Spanish second league. But we felt that the VTB United League is a much more preferable option, it is watched more, the teams are in sight and after Astana in the future there may be more options in terms of career continuation.
– They say the number 13 is unlucky. Why did you choose this number?
– In America, sometimes there really is no number 13 in some places, but I like it. My birthday is on the 13th, my mom's birthday is on the 13th. So for our family, number 13 is rather magical.
– Sergey Karasev said that playing under the father guidance is a double pressure. How does it feel to play in a team where your father is the General Manager?
– This is a big pressure and a big responsibility, but also a big plus. Besides being my father and boss, he's also my advisor. He will always prompt, guide, help. Especially since I'm playing in the same position he played in.
– Valery Tikhonenko is really a legendary basketball player. Did you watch matches with your father as a child?
– Of course, he showed me himself, and I expressed a desire to see. And even a few years later, I reviewed his games with adult eyes, understanding his greatness. In fact, it's very cool when you, as an adult, watch the matches where your young father plays! This is also an opportunity to learn something new for yourself personally.
– What is my father's favorite game?
– He showed me a game asainst Atlanta Hawks on Red Square in the open air. That was really unforgettable!
– The most valuable advice that your father gave you?
– It even concerns basketball, but life: "Make your story, don't look at what I did."
– But nevertheless, the spirit of rivalry is certainly present and you want to block some of your father's achievements.
– Of course, especially since this is an additional motivation for me. And my father gave the go-ahead for me to surpass him in something. Says: "I'll be only glad if you beat me!".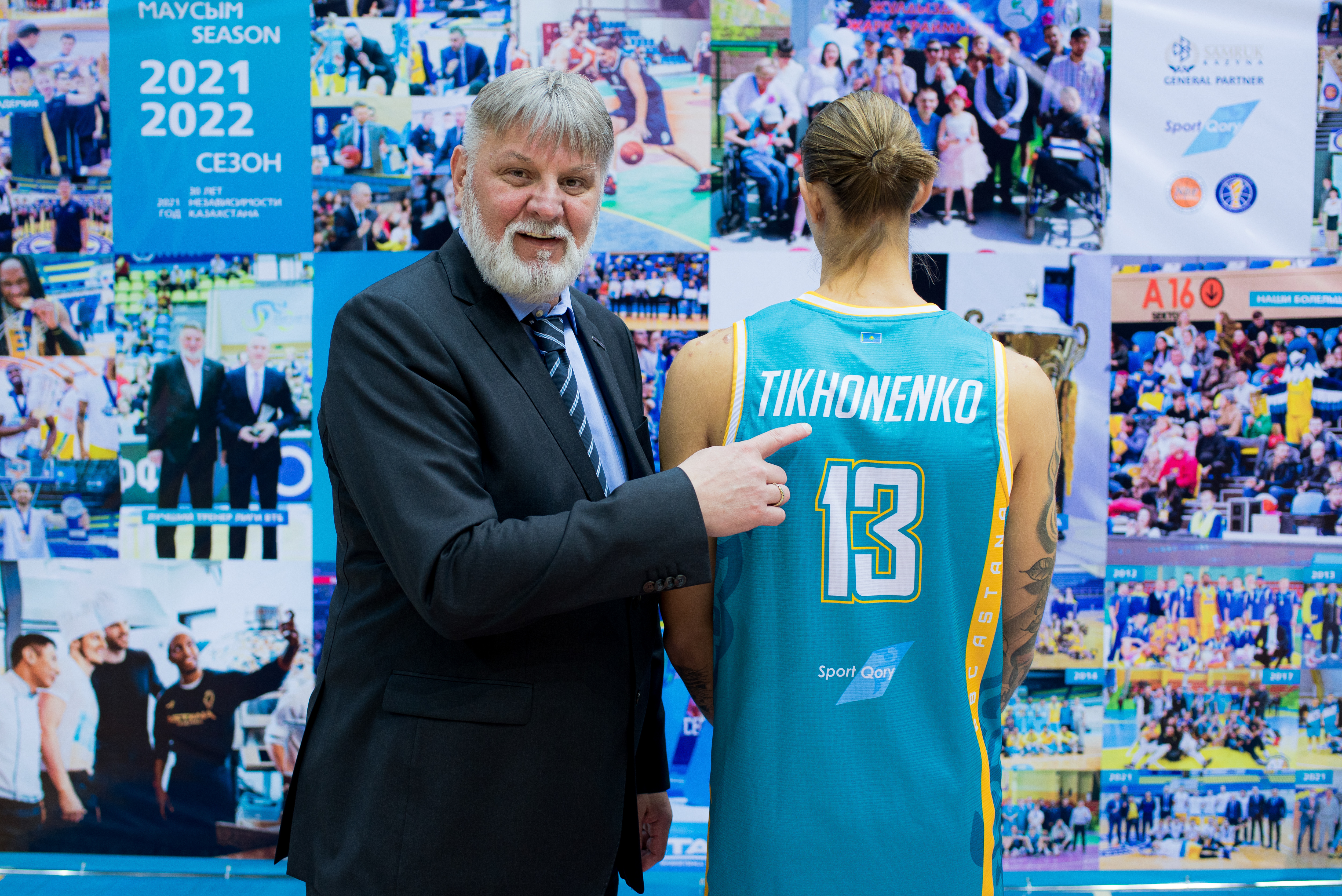 – You are a modern stretch 5. Who is a role model for you among the current players?
– It's hard to name someone from the current ones, but I've always liked Dirk Nowitzki. Not the fastest legs, but a great basketball IQ and shot.
– Are there any Russian players whom you can call your favorites or whom you look up to?
– To be honest, there are no such.
– In the near future, you can wear the jersey of the Russian national team. If this happens, how important will it be for you?
– I hope that it will be so, I am making every effort to make it happen. Representing your country is, I think, a great honor for every player. And I am sure that this is no exception for Russian basketball players who play in the VTB League.
– There are already fans in Russia who follow your game. Tell us what goals you personally set for yourself for this season.
– Progress, grow as a player, get stable playing time and help the team win. In any case, the result of the team is in the first place, because if you give performances, and the team loses, then there is no sense in these performances.