The new Astana head coach Darko Russo gave an exclusive interview to our website. The Serbian specialist explained why he had not coached clubs for 5 years, remembered his work in the Yugoslavia national team, shared his opinion that he did not like in modern basketball, and also spoke about the tasks of the Kazakhstan club for the 2021/22 season.
– Darko, there is quite little information about you on the Internet, search engines do not give out even a single interview with you. When was the last time you interviewed?
– To be honest, I don't remember. A long time ago! In 2019, I headed the Bahrain national team, and from 2011 to 2016 I worked in the Austrian and Ukrainian leagues. So maybe the last time it was 10 years ago.
– You began your coaching career in 1992 at the age of 30. Could you tell more about it.
– I played for Mladost Zemun, at that time the team of the third Serbian division. After completing my player career, I was asked to lead the team for the remaining 10 matches of the season. As a result, we won 7 games out of the last 10. After that, I headed Beobank, which I coached for 7 years, and became the head coach of Partizan in 2000.
– What position did you play in?
– I was a shooting guard. A shooting guard without any defence!
– Who was the specialist on whom you wanted to equal when you started the coaching career?
– When I became a coach, things developed rapidly, I didn't even think about it. For 3 years with Beobank, we have come from the fourth division to second place in the first league (A1). And already in 1996, Zeljko Obradovic took me to the coaching staff of the Yugoslav national team, where I worked for 4 years – from the Atlanta Olympics to the Sydney Olympics. Also from 1996 to 1999, my adviser at Beobank was the legendary Aleksandar Nikolic.
– Four years with Zeljko Obradovic in the Yugoslav national team, Eurobasket bronze as a result. Can this be called the most important experience in your career?
– Definitely. Being a part of Zeljko Obradovic's coaching staff is a special moment.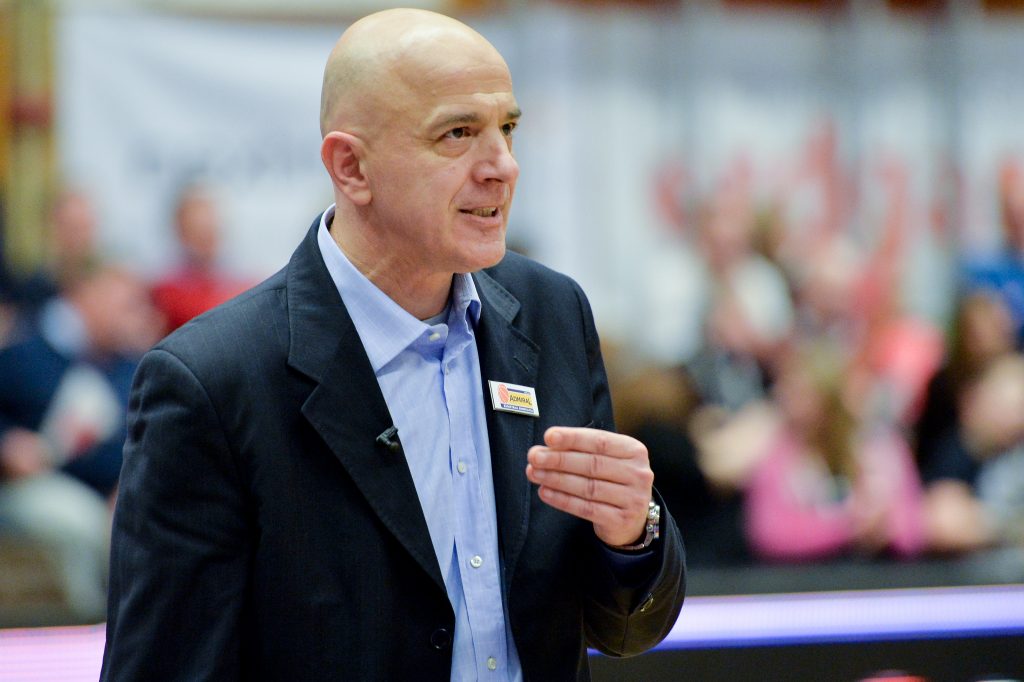 – At the Eurobasket 1999, your national team met with Russia. The current GM of Astana Valery Tikhonenko was in the application of the Russian team. Do you remember him?
– I don't remember Tikhonenko at the Eurobasket 1999, but I remember perfectly well how he became one of those who broke my basketball dreams in 1986. Yugoslavia met USSR national team in the World Cup semifinals ,40 seconds before the final buzzer, our team had a 9-point lead. But Tikhonenko, Sabonis, Kurtinaitis and Khomichyus managed to turn the game into overtime, and the USSR  team was stronger in extra time. I was young then and that defeat upset me very much. But it is worth admitting that Valery Tikhonenko then played just great.
– For 5 years (from 2016 to 2021) you have not coached clubs. Why was there such a long pause and what did you do during this time?
– During my coaching career, I made some mistakes. And one day I sat down with my family and said: "Listen, either I will have a serious job as a basketball coach, or I will not work at all." I made mistakes in 2011, in 2016, I was very upset and constantly nervous. Now I have a good chance to prove myself in the VTB United League.
Yes, I have not headed clubs for 5 years, but this does not mean that I have not worked in basketball. I was at the Milos Teodosic camp, where I worked with children, I conducted training sessions in various parts of Europe, I was constantly in basketball. But I really didn't have a job as a head coach at a serious club.
– Basketball has changed a lot over the past few years. Do you like these changes?
– Basketball has really become more athletic, faster, the offense has reached a new level. But I don't like that everyone has started to forget about protection. Basketball players began to play more softly in defense. And I don't like the tendency for referees to side with attacking players. I am the coach who is used to good defense.
– What is the most important thing for you in basketball besides good defense?
– The atmosphere in the team is a very important component. If there is a wonderful atmosphere inside the team, I am not afraid for the result. And my philosophy is to train. I always tell my players – you can't train in one key, but play in a different way. I can forgive my players for certain mistakes, but the reluctance to give everything in training – never.
– Tell us how you ended up in Astana ,why did you choose the champions of Kazakhstan?
– Astana is a new challenge for me. The team plays in one of the best leagues in Europe, where there is high competition, excellent players and coaches. It was an easy decision for me to accept an offer from the club, I love such challenges, I like to compete with the best.
– The previous mentor, Emil Rajkovic, was also from the former Yugoslavia. Did you not communicate with him before signing the contract?
– We talked to them a lot, we were constantly in touch. He told me a lot of positive things about the players, employees of the club, people in Kazakhstan, the city itself. And the first thing Raikovich said to me after I signed the contract: Astana is not just a basketball club, it is one big family. Now I am really very happy and proud that I have become a part of this family. This is very important for me.
– Do you know that in his first season at Astana, Raikovic was the Coach of the Year in the VTB United League, and one of the main stars of the League at that time was Dusan Ristic?
– Yes, I followed their performance, Emil then did a very great job. Now the same task is facing me. The level is very high. The VTB United League along with the Spanish Championship is the strongest tournament in Europe. I know that my work will not be easy, but I will try to do everything possible to make everyone happy with me.
– Many well-known coaches have always worked in the United League, including Serbians – Zoran Lukic, Sasha Obradovic, Miodrag Rajkovic, Aleksandar Trifunovic and others. Who do you know best?
– I know everyone. After all, very soon my coaching career will be 30 years old. I know that Trifunovic also worked in Kazakhstan. Zoran Lukic is a good friend of mine, I helped him at Nizhny Novgorod 4 years ago, where I worked individually with the players. They are all my friends, we are one big family.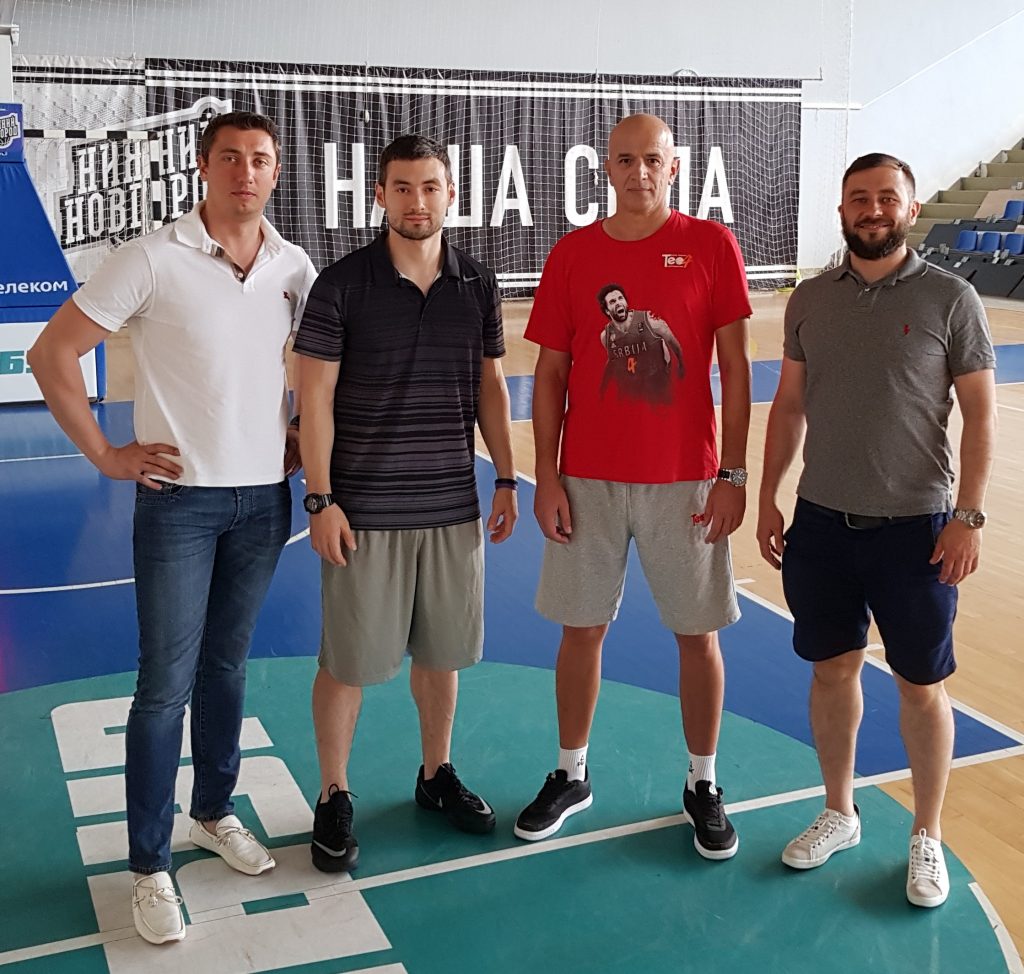 – It is the end of July already, but Astana has not announced the signing of new players yet. Why?
– We have to monitor the market situation and wait. At the moment, the main signings are made by big clubs that can afford expensive players. We will start active transfer work in the next 20 days.
– Do you personally take part in the selection of players or is the choice entirely up to the general manager?
– We work together. It is important that everyone is satisfied with the player's choice.
– The players have not been signed yet, but the team probably already has a task?
– Yes, of course. The main goal for the upcoming season is to return Astana to the VTB United League playoffs.
– And to enter the history of the VTB League, you need to take the 5th place. Foreign teams have never taken a place higher than the 6th.
– Well, that's good, we will try our best!