Zenit newcomer Conner Frankamp gave an interview to our website, in which he shared his dream, compared himself to two NBA stars, named his favorite dish, and also told what he would like to change in his career.
– Conner, welcome to the VTB League! Have you followed the League before?
– Thank you, I'm looking forward to the new season! Yes, I knew some Russian teams, and in the Spanish championship I crossed paths with players who played in the VTB League. So I have an idea about the tournament.
– And what is your impression of Russia?
– First of all, I was told that it is very cold here. Especially compared to Spain, where I played last season. Therefore, everyone wrote to me right away – get ready that it will be cold!
– Why did the choice fall on Zenit? What did you know about the team when you signed the contract?
– I knew that last season Zenit showed a very successful game in both tournaments: they reached the Euroleague playoffs and won VTB United League regular season. Everyone spoke about the high level of organization and the great ambitions of the team, so I am very glad that I became a part of Zenit.
– An important part of this Zenit is the mentor of the team, the best coach of the last season of the VTB United League. Did you talk to Xavi Pascual before signing the contract?
– Yes, I had such an opportunity. But in fact, we talked quite a bit. In general, I am really happy to work with Xavi Pascual, I have a lot of respect for this mentor and I know that he was successful with top-level teams.
– You came to Zenit in the place of Kevin Pangos. Have you already heard about how often you are compared?
– We are in the same position, so there is no escaping these comparisons. I remember Kevin played for Gonzaga University. He has proven himself well both in the NCAA and in Europe. I hope that I can show the same level as him.
– If you were asked to compare yourself with any player, who would you name?
– There is something of Steve Nash in me and something of Steph Curry.
– You have an interesting career: winning the U-17 World Cup, playing for famous colleges in the NCAA and for the Lakers in the NBA Summer League, the championships of Bulgaria, Greece and Spain, now the VTB United League. But is there something that you would change in your career if you could?
– Probably, only one moment – after school I would have entered another college. The University of Kansas has always been my dream – I was born in Kansas and wanted to play for a team from my home state. But after the first year, I had to change the university in order to get more playing time. Due to the transfer to another college, I lost a whole year in my playing career.
– In addition to the official tournaments, you also play in TBT (The Basketball Tournament), and you performed there this year. Can I say that TBT has started preparing for the new season for you?
– For me, the preparation for the new season began long before the tournament, I trained almost all summer. But participating in TBT is a really good opportunity to play 5-on-5 in a competitive league, where you can meet a lot of familiar guys.
– An equally interesting line in your biography is the citizenship of Georgia. Tell us how you got it.
– My previous agent said that I have the opportunity to get a Georgian passport and represent this country in the international arena. I also knew that having this passport could help me when looking for a new team in the Euroleague. So I gladly accepted the offer.
– Have you been to Georgia before?
– Yes, I was in Georgia once-last year.
– There is a great cuisine in Georgia! By the way, what is your favorite dish?
– Georgia has delicious food, but most of all I love Mexican cuisine! Probably the coolest dish is tacos.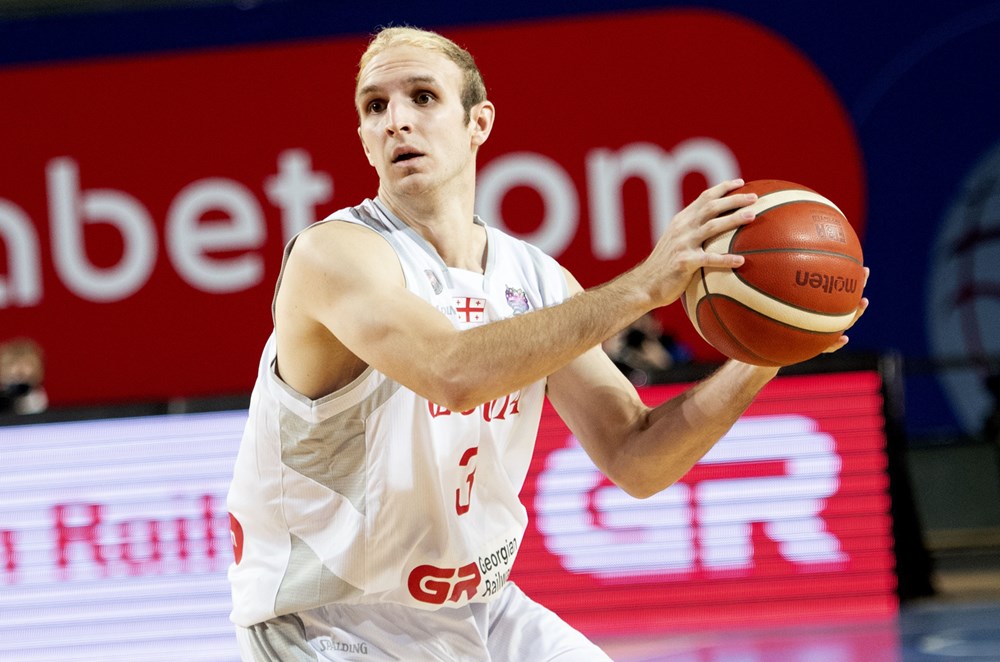 – They say that you like to play golf in your free time. Have you already been looking for a place in St. Petersburg where you can play?
– I looked, but the weather in St. Petersburg is not the most favorable for golf. Nevertheless, I hope that I will be able to play sometime. I still like to spend more time with my family.
– Are your daughter and wife already in St. Petersburg?
– They are going to arrive at the end of the week, I'm looking forward to them!
– You actively share photos of your family on Instagram, but at the same time you have a closed Twitter. Why?
– This is the most difficult question, to be honest, I don't even know why it happened. But definitely not because of the negative statements of the fans. Apparently, I made it closed a long time ago, after which I did not change any settings.
– Will you open Twitter after this interview?
– Perhaps, quite possibly!
– It is often on Twitter that basketball players write "I have a dream…", and a few years later, when the dream comes true, they remember an old tweet. What kind of dream do you have or have had?
– When I graduated from college and came to Europe, I had a dream to play in the Euroleague. This year, this dream has come true! My next goal is to try to do everything possible to return to the States and get into the NBA.