experienced American forward played with Dwayne Wade, Vince Carter, Carmelo Anthony, Kevin Durant, James Harden and Nikola Jokic, brought the NBA atmosphere to Samara and became one of the leaders of Sergey Bazarevich team.
Ennis told about his career in Australia and Puerto Rico, the NBA roller coaster, communication with Sergey Bazarevich in an interview for the League's website.
– James, we can already say that you have had a great basketball career. And it started right after college, then in Australia, not in the most ordinary place. How did you get there in general and what was the main conclusion you made about Australian basketball?
– Right after college, I went to play in Australia because Miami Heat wanted me to play in the G-League. But, of course, I didn't want that, because there was no money there and I needed to help my family financially. That's why I decided to play overseas. Although I didn't know anything about Australia at all. My agent once told me about this countr, and we liked this option. My main conclusion about Australian basketball is that it helped me become a true pro. Playing far from home, I was really lucky to have good teammates and matured quite quickly in this environment .
– What can you say about your second team in your pro career – the Caribbean Pirates from Puerto Rico?
– Yes, I played in this team right after Australia. The first time I came to Puerto Rico at all. I actually really liked it there. There were a lot of former NBA players, as well as those guys I played against in college. They didn't force us to train a lot. We just went to the games and played for fun. It was a good experience, I really liked Puerto Rican basketball.
– Then followed your long NBA adventure. You've made it through the summer league. Played some, got bumped down to the D-League, went up again. All in all, you've spent 8 seasons in the NBA. What's your secret of basketball perseverance?
– My career in the NBA was a real adventure. Got to the G-League, went back up, got traded. A lot of people can't really come back from all that adversity. But for me, I felt when I was younger it really helped me. We moved around a lot and were never in one spot for so long. So, being young gave me an advantage. Just being able to bounce back, not being down on myself and taking on the challenges that were thrown at me. Not getting too high or getting too low was important as well. Just stay in the middle, you know. Just appreciating still being in the NBA was also the key. Still providing for my family. I had to continue to work every day as playing NBA was always my dream.   
– This season you are running under one of the better players in the history of Russian basketball in Sergey Bazarevich. If you didn't Google him yet, back in the 90s Sergey used to tear down the floor as a prototypical modern combo guard. But I'm sure you know a lot about Bazarevich as the coach. What kind of a coach Sergey Bazarevich is?
– I definitely playing under one of the best Russian basketball players. He's really good, also I know he used to play for Atlanta Hawks in the NBA. So, him playing in the league is just amazing. Plus, he's definitely is a good coach. I would call him a player's coach and it's really important. He always wants to win and has a right attitude. I definitely enjoy playing for coach Sergey Bazarevich.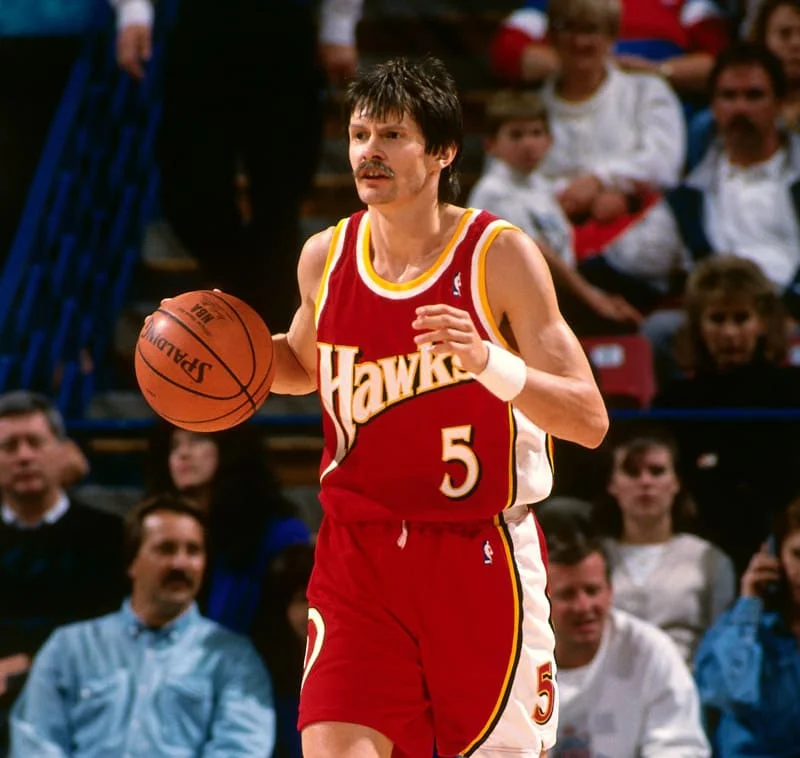 – How do you fit in his coaching philosophy. But let's make a little harder for you. Could you do a little self-scouting? What are the pros and cons of your skillset not everybody might know about? In other word, make a short scouting report on James Ennis the forward of Samara team.
– First of all, I'm a high-flier and energy player. I also play good defense, can guard from 1 to 4, from point guard to power forward. Obviously, I can shoot the ball. Still adjusting to my new team. But I like new challenges, enjoy working hard and figure things out.
– Can you tell me what is your favorite offensive set by coach Sergey Bazarevich in Samara and your favorite action off of it?
– My favorite half-court set is 4-Down. Ma favorite action off of it is when I get the ball up close to the hoop and I can go one on one. Also, I got my teammates spotting up behind the 3-point line for me to kick it out to them. So, I feel 4-down is really an effective play for our team this season.