In the regular season game, Enisey will host Avtodor in Krasnoyarsk.
Sunday, November 21
Enisey (Russia) — Avtodor (Russia)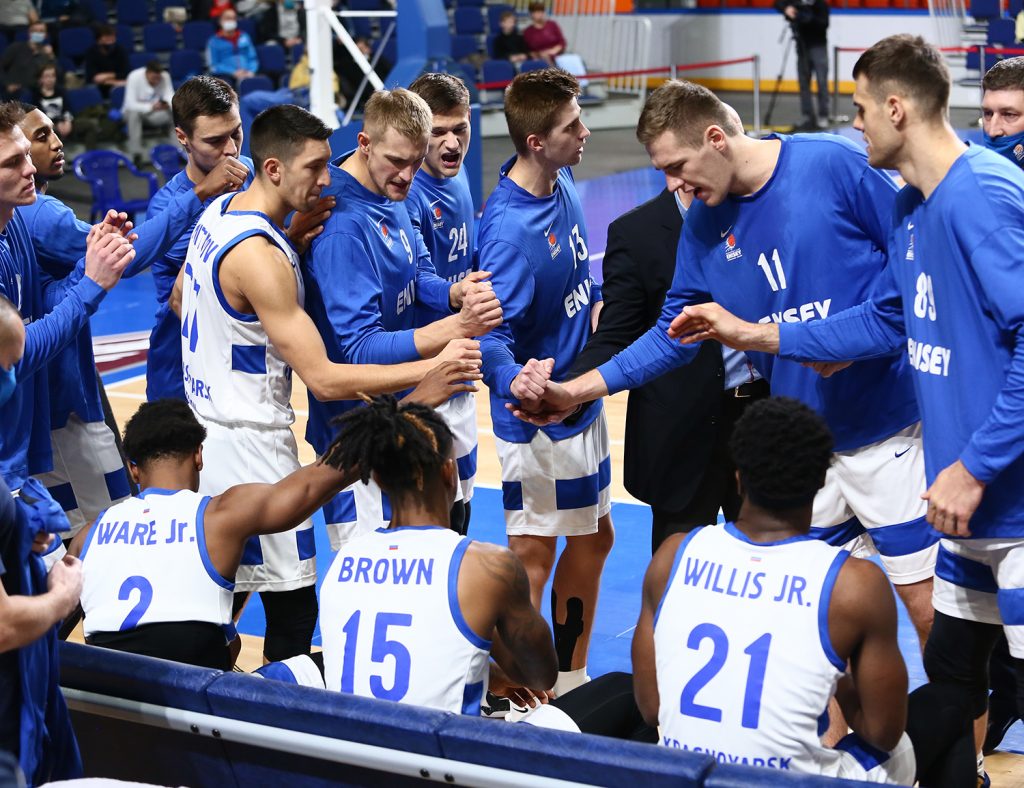 Time: 17:00 (13:00 Moscow time)
Location: Russia, Krasnoyarsk, Arena Sever
Broadcast: Match! Strana, TV Start, League website
Rivalry history: 13 games, Avtodor — 8 wins, Enisey – 5 wins
Enisey: Unlike its opponent in Sunday's game, Enisey will not gain momentum in any way: after the win over Kalev, the Krasnoyarsk team cannot win three games in a row. Enisey does not stop working on strengthening the roster — in particular, Zenit forward Vladislav Trushkin returned to the team, who made his debut in the United League just as part of the Krasnoyarsk team in the 2016/17 season. However, it is unlikely that this signing will be able to immediately radically strengthen the team's defence (Enisey missed 102 points from Loko in the last game) . Now they will have a game with another League leader in resultativity — Avtodor ranks 2nd, scoring 90.2 points on average per game.
Avtodor: Taking into account both tournaments (the United League and the FIBA Europe Cup), the Saratov team has won 8 of 9 games since October 10. If we talk about the United League, then Emil Rajkovicj's team already has a 3-game winning streak. If they play successfully in Krasnoyarsk, Avtodor will be able to bypass Zenit St. Petersburg in the standings due to the win rate and take 2nd place.
What to follow: If Avtodor players shot 3-pointers with an incredible percentage (43%) , then Enisey implements only 3 attempts out of 10, taking last place in the League in three-point percentage. If the Krasnoyarsk team does not manage to adjust the sight in the game with Avtodor, it will be difficult for them to get win.