Minsk will host the regular season gmae on Monday.
MINSK (Minsk) – Pari Nizhny Novgorod (Nizhny Novgorod)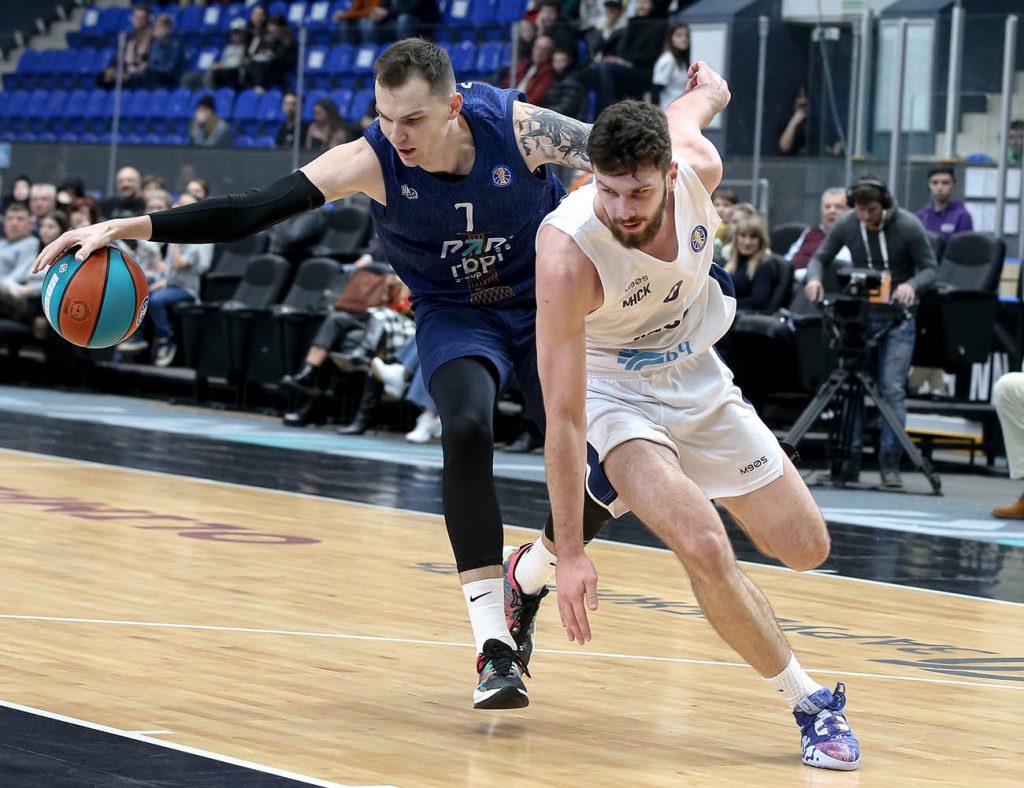 Time: 19:00 (Moscow time)
Location: Belarus, Minsk, Falcon Club
Broadcast: TV Start, Match! Igra, League website
MINSK: The day before the game with Nizhny Novgorod, the champions of Belarus announced the signing of another legionnaire – the fourth this season. Jovan Sljivancanin, who played in Mega at the SuperCup 2022. However, Jovan's participation in the game with Pari NN is questionable, as is the participation of another Serbian newcomer Ognjen Pantovic, who also has not yet made his debut for MINSK. American center Zach Smith is also injured and this means that the only foreigner in the Belarusian team in this game will be Supreme Hannah. The guard has already shown his skill to lead MINSK to win in Krasnoyarsk, and now together with Uladzislau Bliznyuk will try to stop Pari NN.
Pari Nizhny Novgorod: If MINSK was preparing for the game for a week, then Pari NN had a more complicated schedule – after the game with Zenit, Nizhny Novgorod went to Moscow for the Russian Cup game with CSKA-2. The Volga tea, go to the capital of Belarus as favorite, especially remembering the last game with MINSK – then Zoran Lukic team led by 18 pointh at the halftime and in the third quarter they scored 31 points. Yes, the Belarusian team roster has changed slightly, but performance problems remain and Pari NN is the team that punishes for mistakes. In addition, the Volga team need to improve their standings place – in the last 4 games the team has only 1 win, falling back to the 6th place. Also woth mentioning Maxim Salash and Vitaly Liutych home coming. They previously played for the Minsk team.