Kalev will play with PARMA-PARIMATCH in Tallinn on Monday.
Monday, November 15th
Kalev (Estonia) — PARMA-PARIMATCH (Russia)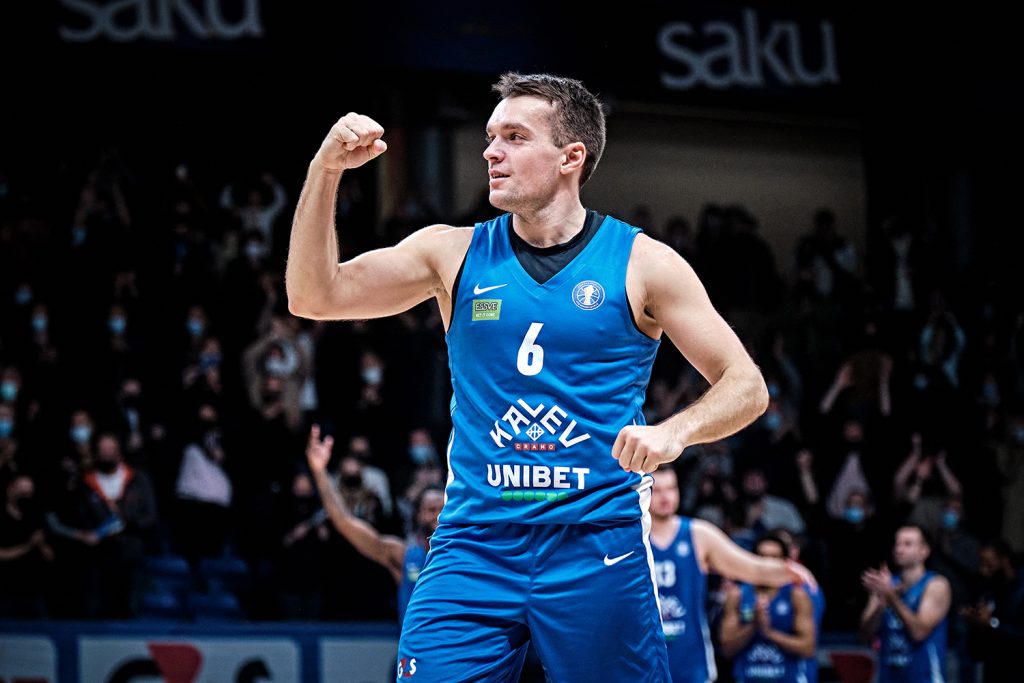 Time: 19:00 (20:00 Moscow time)
Location: Estonia, Tallinn, Kalevi Spordihall
Broadcast: TV Start, League website
Rivalry history: 9 games, PARMA-PARIMATCH — 5 wins, Kalev – 4 wins
Kalev: Having sensationally defeated CSKA, the Tallinn team could not develop success in the next game and lost to Tsmoki-Minsk, who was the last in the standings. Nevertheless, for the time being, Kalev holds the 8th place, and in case of coincidence of two factors —  Astana win and loss Astana from UNICS – Kalev will bypass the Nur-Sultan team in the number of games won and break away from the 9th Enisey. Success in the games against PARMA is also important for Kalev because the team needs to rehabilitate in front of the fans for the defeat in the Champions League from Ostend.
PARMA-PARIMATCH: The Ural team continues to be in a fever. After the opening victory over the Minsk team, PARMA lost three matches in a row, and in none of them managed to cross the threshold of 70 points scored. Interestingly, the Permians fared much better in the FIBA Europe Cup — three wins out of four possible, but on Thursday the team of Kazis Maksvitis suffered a second defeat in this tournament, losing to Portuguese Benfica. This time, PARMA managed to overcome the problems in the attack, scoring 89 points (16 of them on the account of Artem Parakhovsky), but also missed a record 92 points for itself this season.
Who to follow: Davion Berry, remembered for a bright season in Enisey two years ago, was slowly rolling into the season. However, in the game with Tsmoki-Minsk, the American proved himself, having played his best game in the United League since December 2019. Curiously, Berry then showed his highest performance in a game against his current team, Kalev. Now Berry will try to find the key to PARMA defense, which, despite its low place in the standings, is among the Top-6 defensive teams of the season.